HAD Centre Alsace
Generally just called HAD in France, home hospitalisation consists in providing the same level of healthcare in the patient's home as in hospital for a limited, renewable period.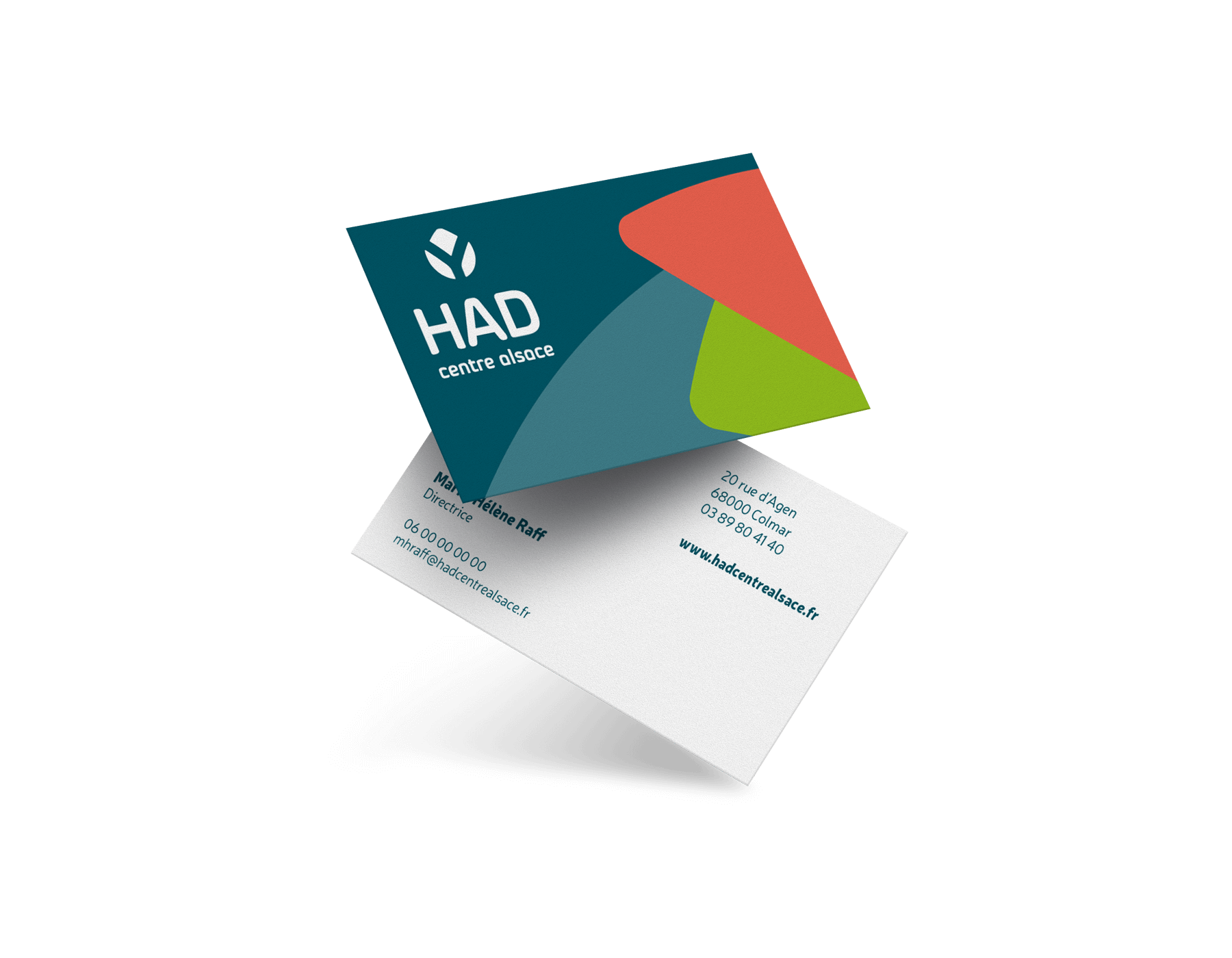 Redesign of the logo
The HAD Centre Alsace, situated in Colmar, commissioned Mars Rouge to redesign its logo and create its new media supports. Our agency therefore rolled out the new identity on various media, including vehicles.