Julien
Bakery manager for 13 years at Noz in Lausanne - one of the best foodie addresses in the capital of the canton of Vaud - Julien Lucas was trained at the Nessi confectionery and artisan chocolate maker in Lausanne. He decided to move to France in 2018 to open his shop.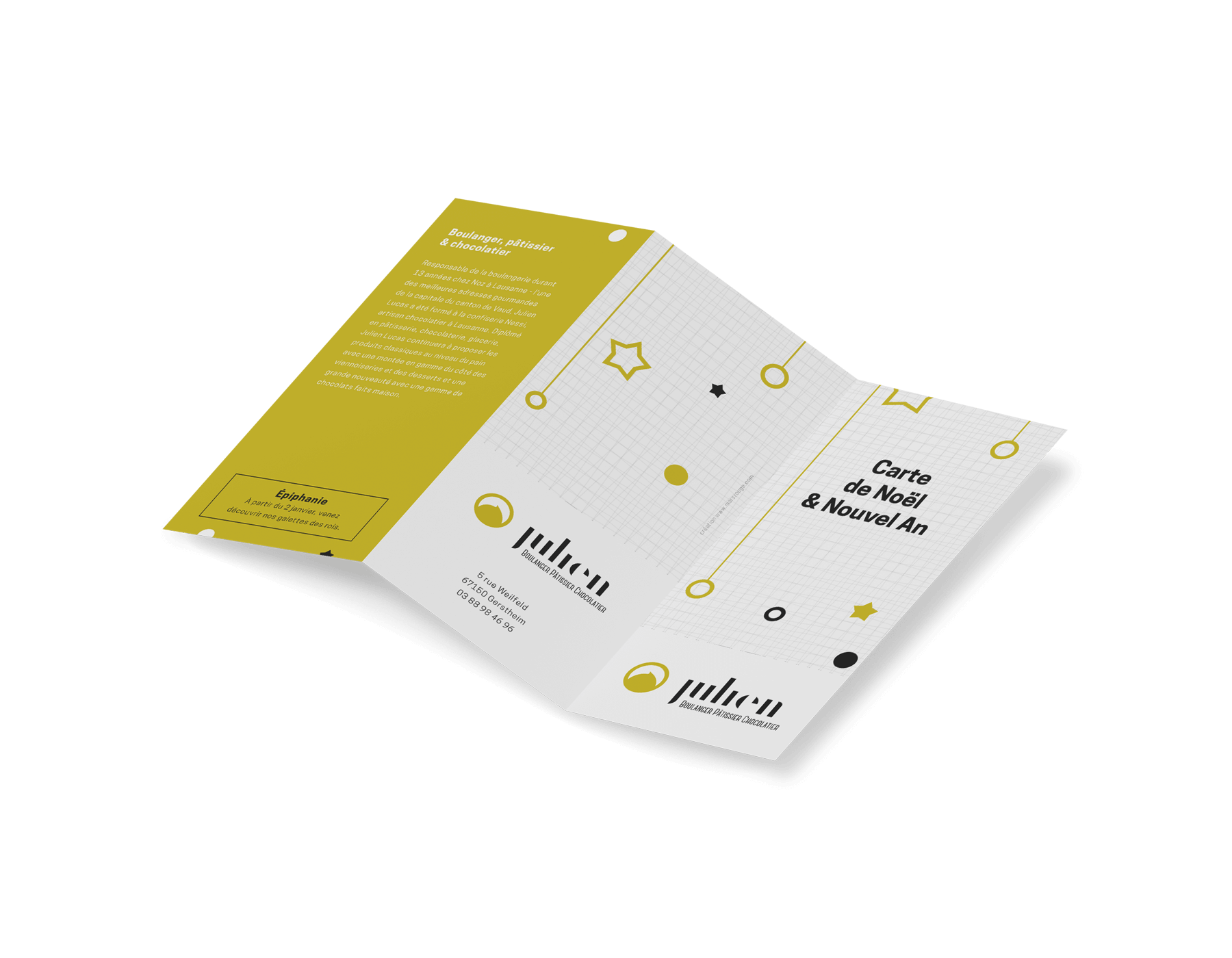 Logo & graphic design
Based in Gerstheim south of Strasbourg, Julien, the bakery, patisserie and chocolate maker called on our agency to create the firm's logo.