Serge Di Giusto
Serge Di Giusto is an architect based in Mulhouse with a state-endorsed diploma. With 40 years' experience, his resolutely contemporary projects are designed with long-term vision that guarantees habitability and enjoyment of the space.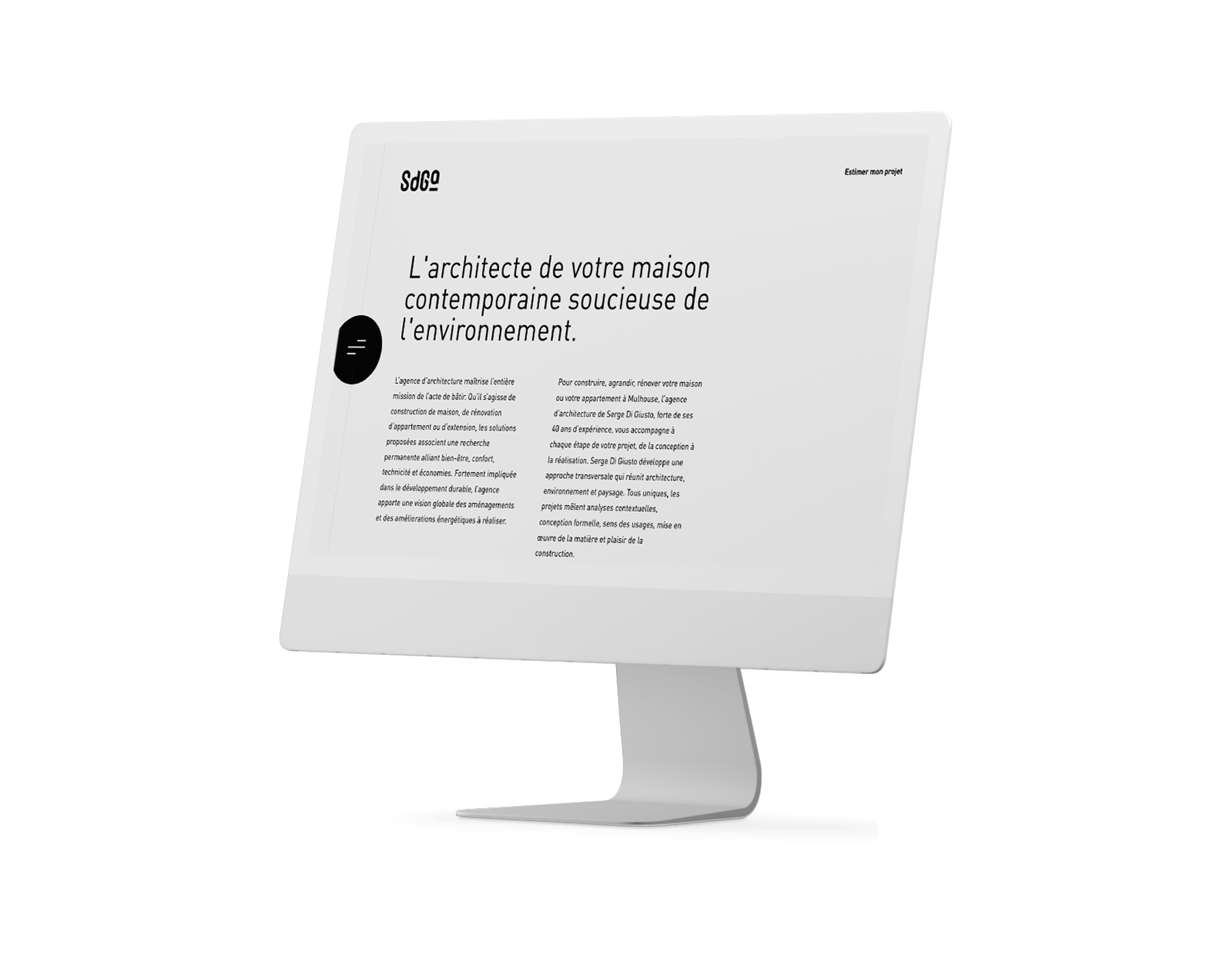 Logo & internet site
Our agency assisted the architectural practice in redesigning its logo, creating the internet site and its positioning on the search engines. On this last point, we activated various points of leverage to position it according to key words relating to its business.