SPR Group
The SPR Group's 47 companies work with the aeronautics industry to supply it with precision mechanics and tooling solutions. To celebrate its twentieth birthday, the firm wanted to overhaul its visual and digital identity to create a more upmarket image.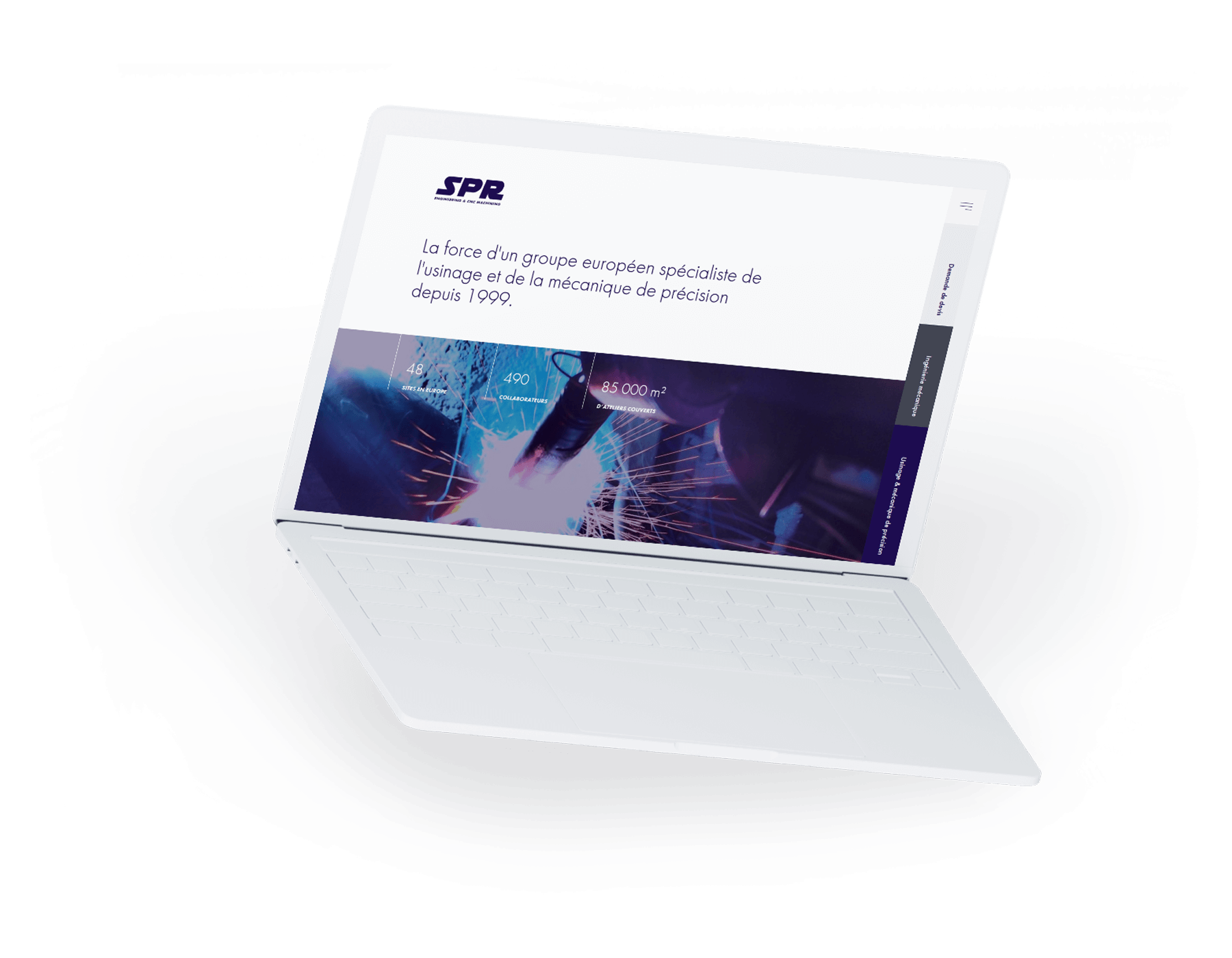 Reworking of the logo and the internet site
How can one speak in layman's terms about a complex business and make its state-of-the-art expertise approachable? Our agency redesigned the SPR Group's visual identity by focusing on the idea of change. The redesign of the internet site meant completely reviewing the user experience in order to make the full range of services available accessible in a minimum number of clicks.