Let's make your corporate image more exciting.
A far cry from the old world in which the one-sidedness of a single message shaped the corporate landscape, we accompany you towards new practices. Through our advice on strategy, we give your business the presence it deserves and meet the expectations it is bound to fulfil.
Mars Rouge provides your business with media support and advice, whether in the set-up or development phase, with the aim of making it ever more pertinent.
Our expertise means undertaking a comprehensive target analysis, guaranteeing a bespoke strategy in line with your business, which will have the desired effect on your clients. We are here to help you to set up a solid, long-lasting corporate media strategy, which results quite cleverly in tools unique to you.
We offer to support and assist you in this undertaking, to help you to draw up a comprehensive report on your current situation and provide you with recommendations to optimise your media strategy.
Our support and advice
Name creation

Marketing strategy

Digital strategy

Visibility strategy

Social media strategy

Press relations
Strategy as the firm foundation of your business.
Strategy is a real concern for a business. It is developed from surveys, thinking, planning actions and specialised tools that will enable your business to use media as growth leverage.
Strategy as the firm foundation of your business
Setting up your business and need a new name? Now's the time to ask yourself the right questions before embarking on naming work. Yes, it goes without saying, finding a name for a business is a science. But a plan without a name is just an empty shell.
So you have to take your time and come up with a strategic approach along with the name of your business. It's often tricky to take a step back. Personal tastes, your past, the people around you may well influence your decision. Our agency will help you to come up with a name that says who you are that your clientèle can endorse.
Whether you want to completely overhaul your website, come up with a fresh media strategy or review your logo as part of a new graphic charter, the experience and perspective of an agency come very much into their own. It will be capable of giving you a tangible result, often quickly and effectively. Our objective will be to lead you as quickly and effectively as possible to an end result imbued with a range of complementary dynamic ideas and actions.
Your digital strategy is part and parcel of your business strategy
It's no longer a question of whether or not you have an internet site but of having an alluring internet site that generates contacts. So the question is also about positioning yourself on the search engines.
At Mars Rouge, function inspires form. From brand strategy to audience engagement, taking in UX and UI design, we always bear a single objective in mind: the end user, your client.
Over and above the idea, we provide you with ambitious web creations that blend technology, design and emotion.
From name research to press relations. A global strategy for the Praxis Social Graduate School.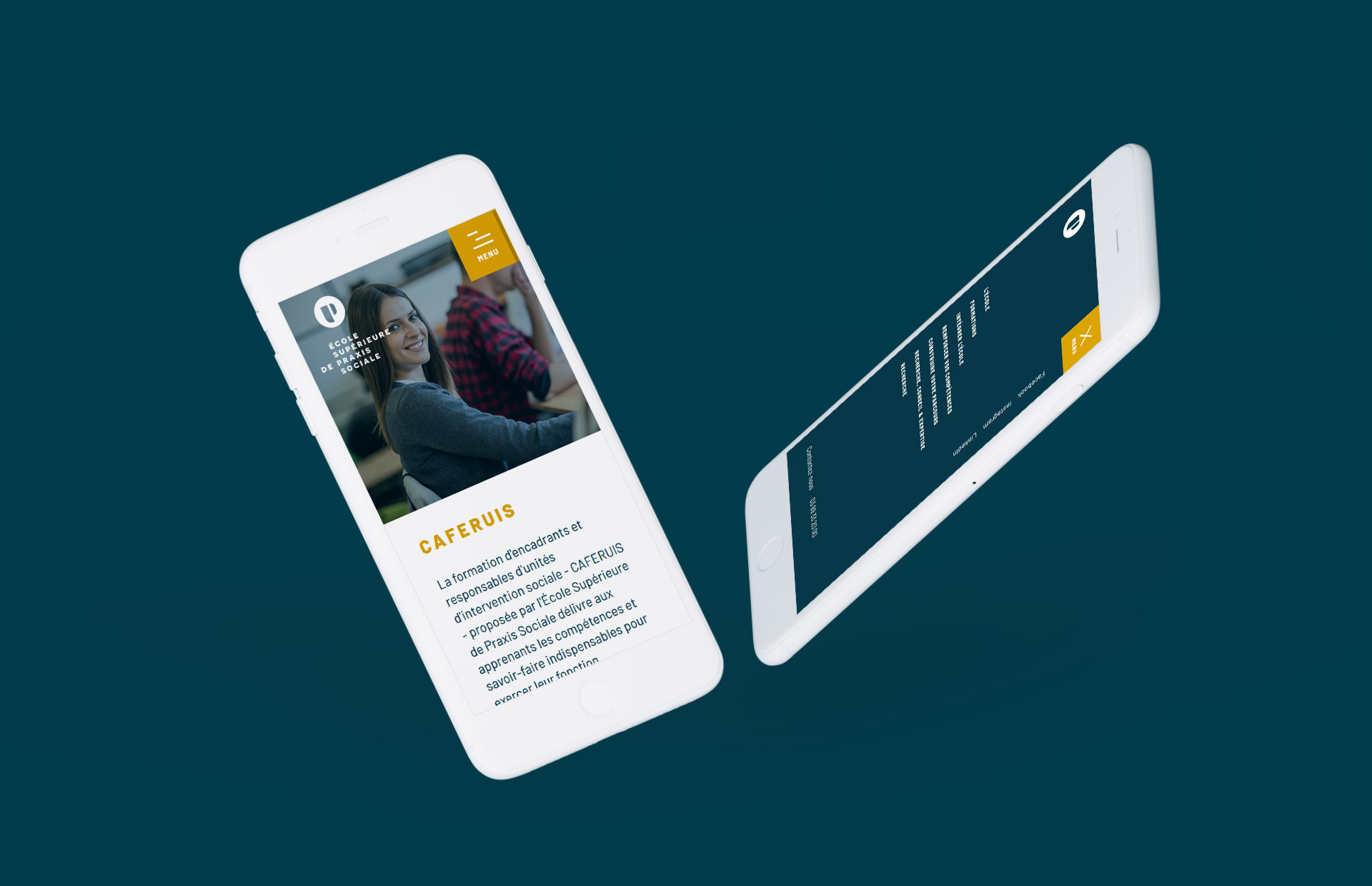 You haven't heard the last of you.
Our agency devises press relations strategies that change what people say, transform public opinion and generate positive attention.
From the regional dailies with their large local audience to authentic reliable blogs, we help you to come up with the best strategy for your press relations campaign. To successfully get your message across, we select the most relevant media outlets in the best form and at the right time.
In order to facilitate the work of journalists and guarantee you a consistent message in all of your press campaigns, we also offer you our expertise in creating editorial content. Indeed, a successful press relations strategy relies as much on the creativity of your campaign as on the quality of your message.
Media relations management
To focus on a new audience, change your target, promote a product or repackage your image, there's no shortage of reasons for including press relations in your media strategy. We work on the visibility of your business in print, radio, TV and web media. Our expertise and keen knowledge of the French media enable us to operate locally or nationwide in all kinds of media: general interest, specialist, professional and institutional.
Press freedom above all
The journalists are still the ones wielding the pen, however, and always have the last word in your press relations campaign. Your collaboration must therefore be based on mutual trust and built on shared values. To take advantage of their upstanding image and gain the trust of their readers, we therefore guarantee you that their editorial line, aesthetic and convictions are in line with your own.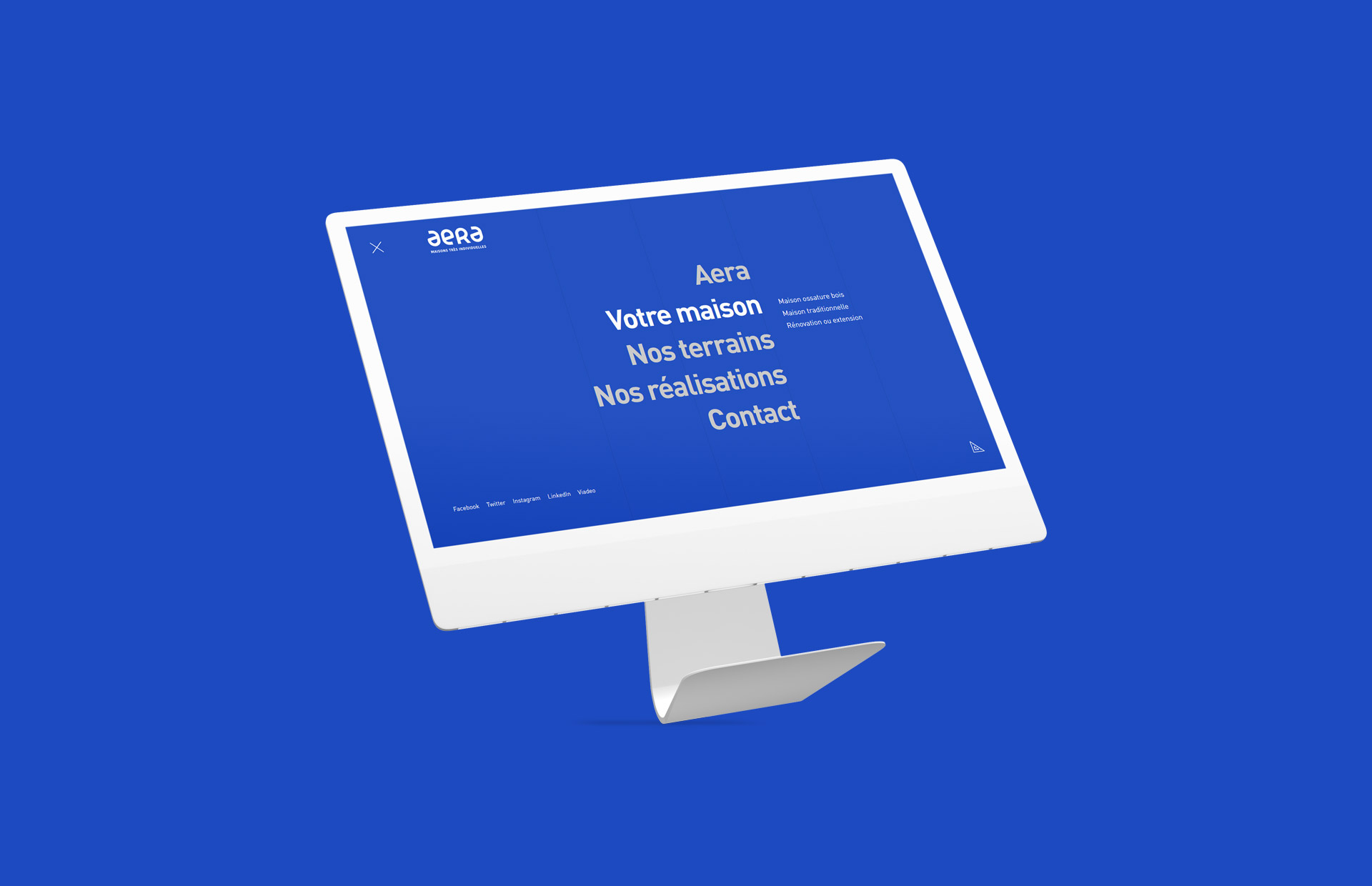 From name research to press relations. A global strategy for Aera.