Making a difference to create a preference.
In addition to being a creative partner, Mars Rouge is a technical partner thanks to its comprehensive knowledge of the graphic design in all its forms.
Attracting attention is one thing, hanging on to it is quite another. Which works out nicely because we're good at both. Rather than rehashing tired graphic ideas already done to death, we look for fresh ideas to embody the specifics of your entire business.
With our expertise in graphic design, we can develop tools for our clients that enable them to make a bigger splash among their target audience. From creative graphics to advertising, including icon design, the range of services we provide develops in line with the realities of your business.
Our support and advice
Advertising

Iconography

Stationery

Printing
Flyer of Schnoebelen company by Mars Rouge.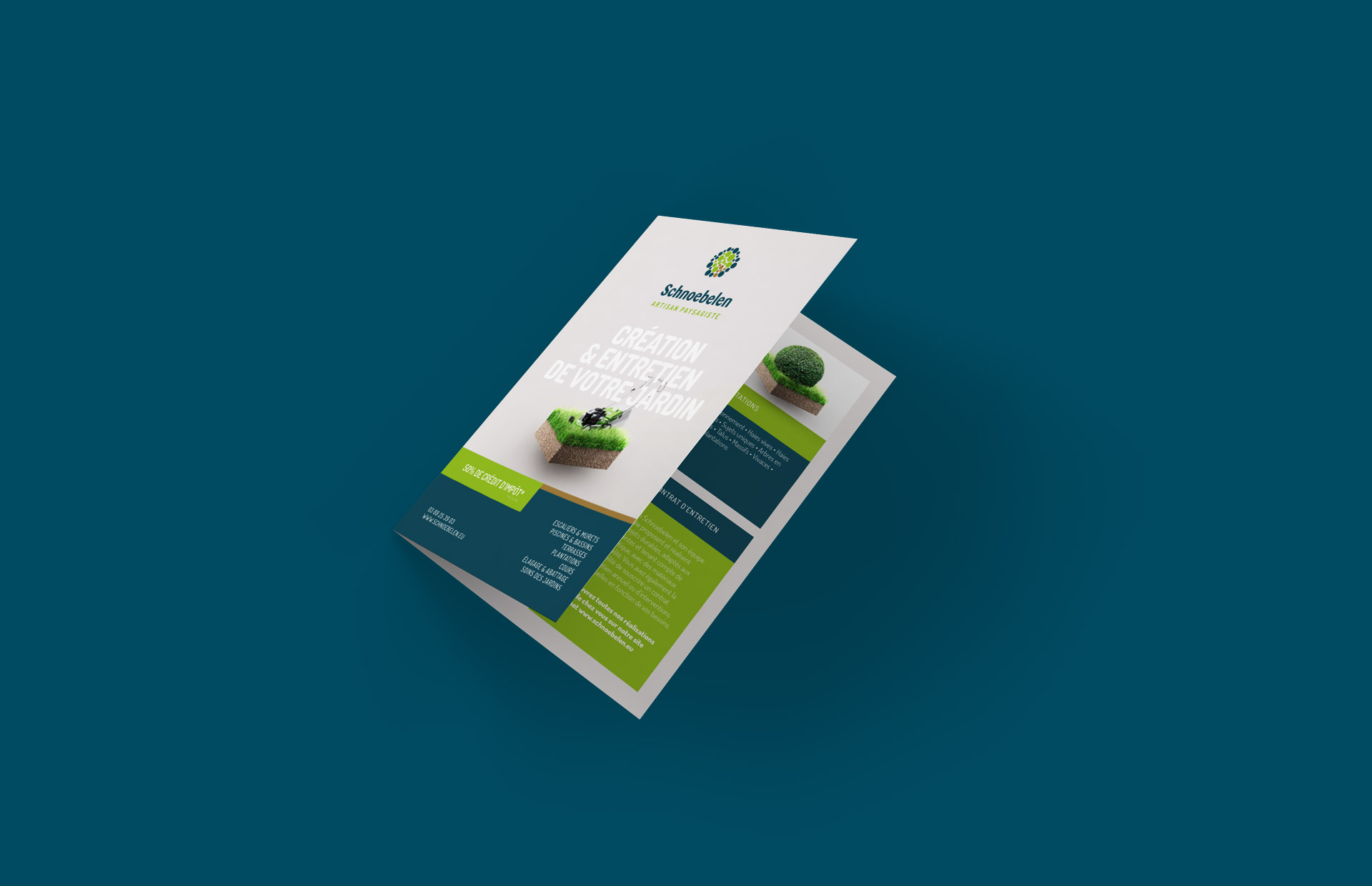 Graphic designs for media campaigns that could come only from you.
Our team provides the setting for the graphic message that will nurture your business's visual identity. Every graphic composition first means analysing your business as accurately as possible to identify its nature and reproduce that nature with a bold media message.
Our expertise in graphic design comes from our desire to guarantee businesses a consistent message that asserts their identity, irrespective of the media outlet employed. We unearth that common thread that your business alone can claim as its own and we roll with it through a campaign run in the most apposite media.
Our artistic direction thus consists of inventing a comprehensive visual identity. Starting with the design of a logotype, we give graphic unity to your business's identity on its various media supports. Producing a consistent graphic charter is fundamental because it helps you to hammer home your message or your strategy, to develop it further and to strengthen it.
Your corporate media supports are tools first and foremost. Whether we're dealing with a business card, a compliments slip or an entire brochure, they serve a particular aim. That aim is to deliver a message about a feeling, an idea, a concept or to explain a process.
In line with the visual identity of your brand or project, we work on the various constituents of your media message. These tools reflect the values you hold dear and have to convey your image and messages in a meaningful way. Over and above the creative aspect, we also have the skillset to assist you in the drafting, design and manufacture of all of your printed media.
Getting the right message across in the most appropriate setting for a successful advertising campaign
We believe that it all begins with a single great idea, but it must also be conveyed in the right vehicle. We help you to create this new concept which will shake your targets out of their complacency and grab their attention. We help you to contextualise it, depending on the media outlet chosen, so that it retains its resonance.
To win an audience's heart, your business must live life and give life. Listening to what your target has to say and the message it expects, everything you say must be rich in meaning. It's that ambitious something extra that our agency gives you. Our comprehensive understanding of the many forms of advertising media enables us to come up with controlled campaigns and advocate a powerful, forward-looking approach.
Understanding and analysing your audience enables us to develop the most relevant media focus. There are often many ways to do this and proper orchestration is vital.
Business card of Géomex company.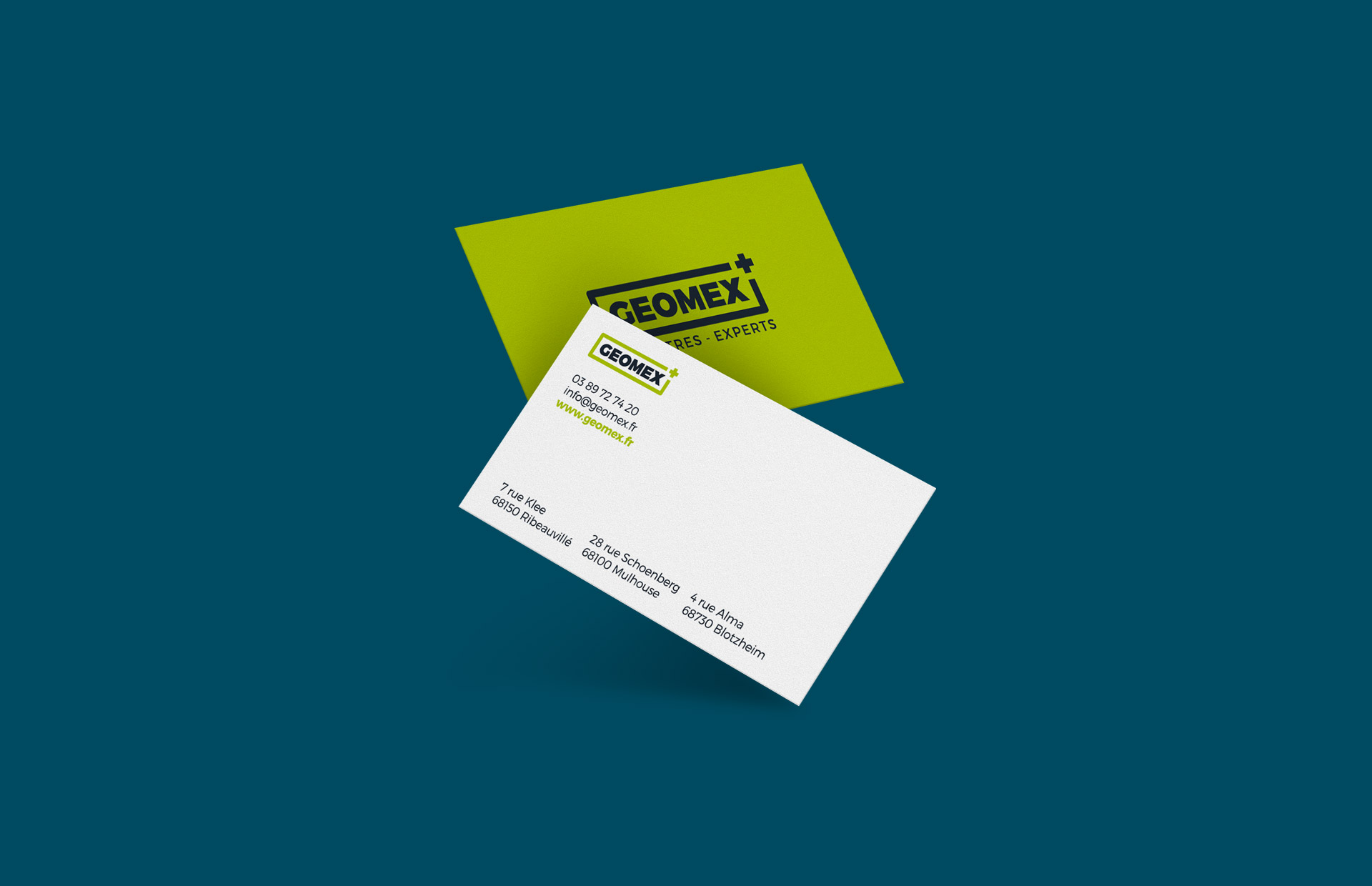 Sending the right message, to the right person, at the right time.
Iconography: the alliance of the useful, the comprehensible and the beautiful.
Icons are becoming increasingly prevalent in visuals. Whether on the web or in printed visuals, pictograms proliferate. An icon is an illustration pared down to its simplest expression, which is useful in explaining an idea in visual terms. The construction of meaningful, comprehensible forms is therefore a vital component in boosting your legibility and visibility.
Because icon design is an important aspect of a business's media message, we offer you a bespoke service to create icons that faithfully reflect the colours and values of your business. Icons are not used just to back up information, they are intimately involved in the construction of your visual identity. The objective is to offer you interesting work, whether in terms of aesthetic and artistic quality or in terms of documentary quality.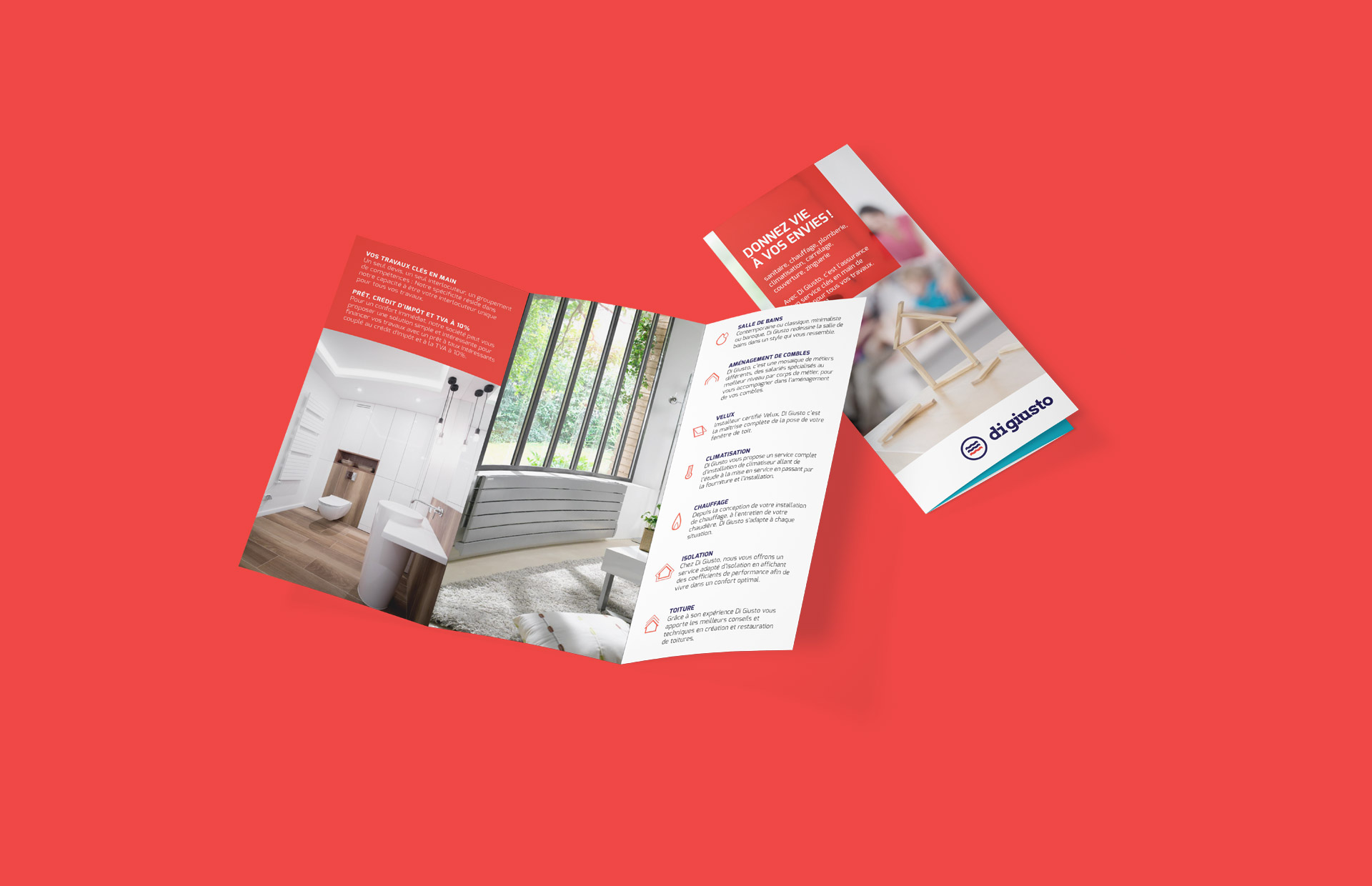 Trifolder for Di Giusto by Mars Rouge.