Presenting robust web architecture without blowing a gasket.
Because the answer to your web concerns can be found directly in the expectations and behaviours of your clients, our approach places them at the very heart of the creation of your internet site.
UX design is like an architect's job: it ensures that your internet site is fun, practical, user-friendly and properly developed, all within a strict budget. In short, it makes the internaut happy. The user is therefore the focus of each of our services. By aiming for a better user experience, you will increase the number of contacts gained from your internet site.
Our support and advice
User experience

User-friendly interface design

Prototyping

Web design
Website of Le Moulin de la Mangue.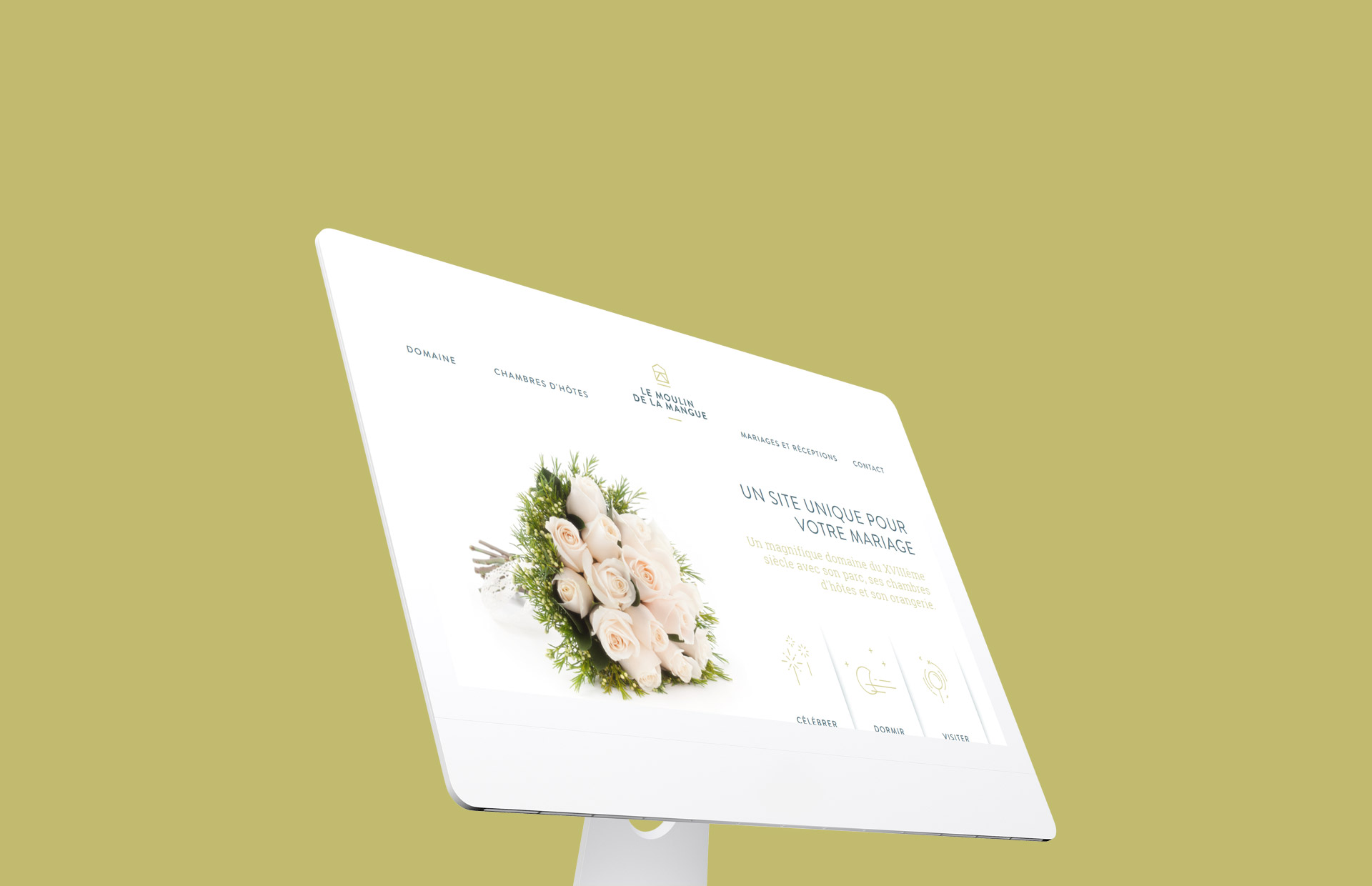 The user at the centre, surrounded by innovation.
A lot of good ideas are squandered by a lack of ambition, but a lot are also wasted by an inability to discern between attractive and effective. This is why we spend the time necessary examining your target in order to propose optimised and realistic ergonomics for your internet site.
A small drawing speaks volumes. It's true. But a detailed diagram is better still. Information and tree structure, user clickstream and prototyping lie at the heart of the design of your web project.
And along with all this, we apply the stamp of our demanding standards to make your digital project an unforgettable experience. So that your web content is actually seen, read and shared, we therefore make the user experience the common denominator of all of our internet sites.
To do so, we have to make your target's expectations converge with your business's. We assimilate the habits and cognitive reflexes of your target to enable you to provide an appropriate tool. Moreover, we involve your clients emotionally in your system in order to eliminate any sources of frustration. In other words, we aim to improve the experience of visiting your internet site.
The art of designing experience
Expertise in information architecture is a blend of creativity, rationality and intuition. The work takes shape in the form of editorial mapping, tree-structure principles, diagrams of client clickstreams and strategic recommendations.
Designing a digital system implies an excellent vision of how it actually works. As an information architect, we are keen on designing the user experience as a whole in order to provide you with a powerful overview of your web project.
We bring our objective professional eye to bear and help you to determine the best way to arrange your content on your internet site. We transpose your services and requirements in such a way that they can be readily understood by your clients.
UX design
As a UX design agency, we specialise in functional user interface design in order to define how your internet site actually works.
Functional design is a talent comparable to conceptual design modelling, like in architecture. This service is provided for each one of our internet sites, in line with our advice on information architecture.
This conceptual work on UX design covers all of the digital concerns and takes the form of functional graphic models. The functional design enables you to visualise exactly the different pages of your internet site, even before its development, in order to give you a clear and accurate ergonomic overview of your future tool.
The structure of an internet site necessarily involves synergies between content organisation and screen function: browsing design, interaction design and information design encapsulate a single experience.
An approach that goes much further than UX and UI design
The user experience means considering the digital experience like a narrative experience designed for the internaut. It means creating interesting messages rather than self-serving messages. A bias born of a quite straightforward observation: internauts, whether passive or active users, often simply don't care about messages from businesses and institutions. Conversely, they do like to be inspired and supported every day.
Website of Sodico company.
Web design: a website with pizzazz.
The role of UI design, also called web design, is to add a creative touch to your website. Once the content has been prioritised and the browsing principles established through UX design, we now have to give your website a strong visual identity.
Web design is the visible part of the iceberg of your internet site, it's the visual dressing applied to a predefined structure. By mingling intuitiveness and aesthetics, web design has to provoke a positive emotion in the user at first glance. And that's what really gets our juices flowing.
A web design to match your ambitions
For us, the pixel has a duty to be "perfect" for we are convinced that great experiences lie in the detail. Which is why our agency is able to add that touch of je-ne-sais-quoi that will make all the difference.
If web design is found on the border between aesthetics and function, it is first and foremost there to add that final sublime touch to the work of UX design that will make your internet site more forceful and effective.
Defining the right typography, colour, shape, icons and visuals to give your users an optimal experience is our daily bread, just like making the best use of the content found on your website for which it is consulted and enjoyed by your visitors.
Our agency is capable of devising a digital identity that says who you are or of adapting an existing identity to your website's interface. We pay quite particular attention to transcribing the characteristics of your brand into an optimal browsing experience that will make its mark in the minds of the users of your internet site while improving your performance. All while providing a smidgeon of sobriety, legibility, interactivity, fluidity, availability and accessibility.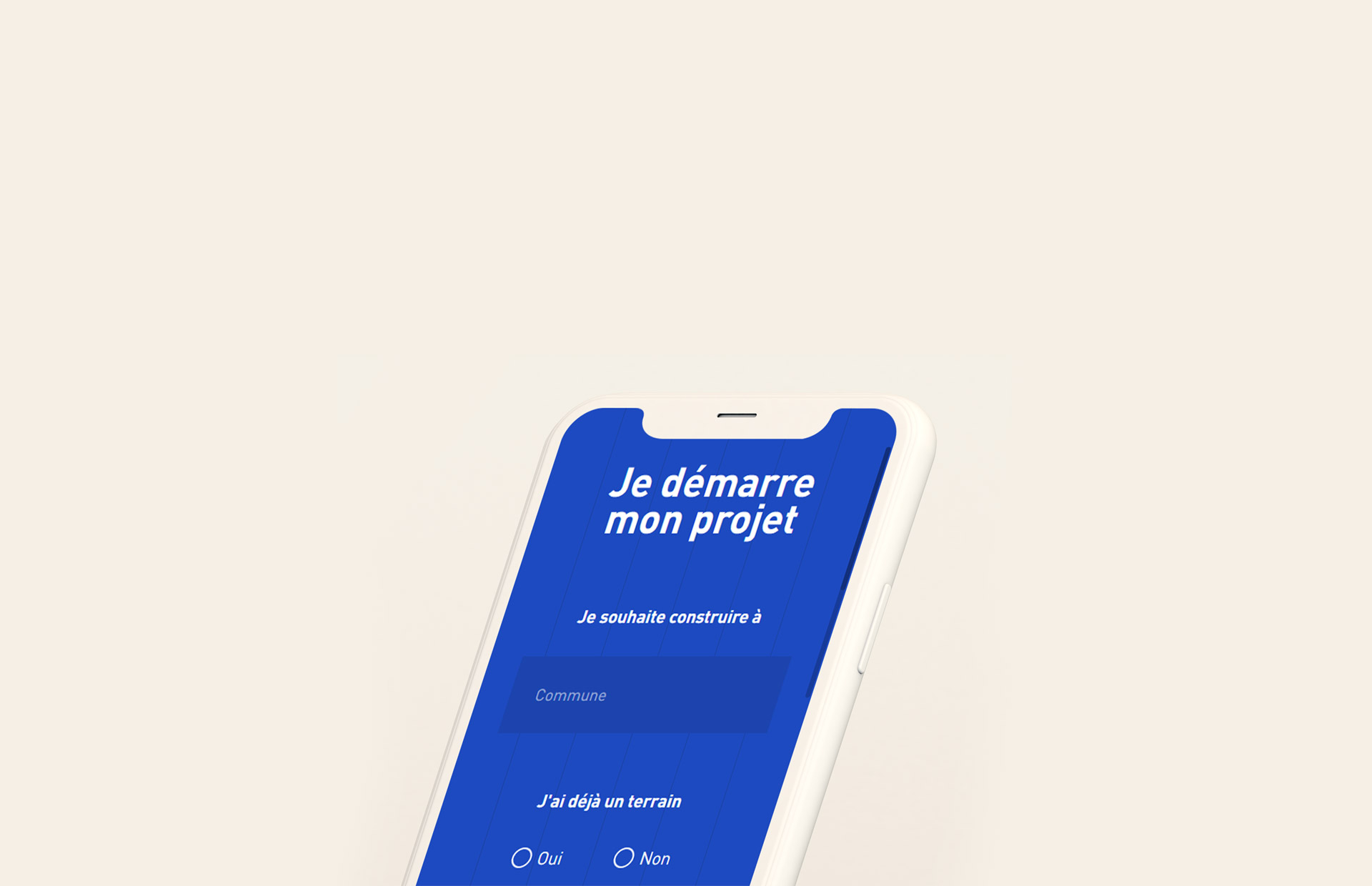 Start a project on Aera company website.