Guinot
Christophe Guinot's architecture practice asked Mars Rouge to redesign its logo and create its internet site in order to homogenise its media message.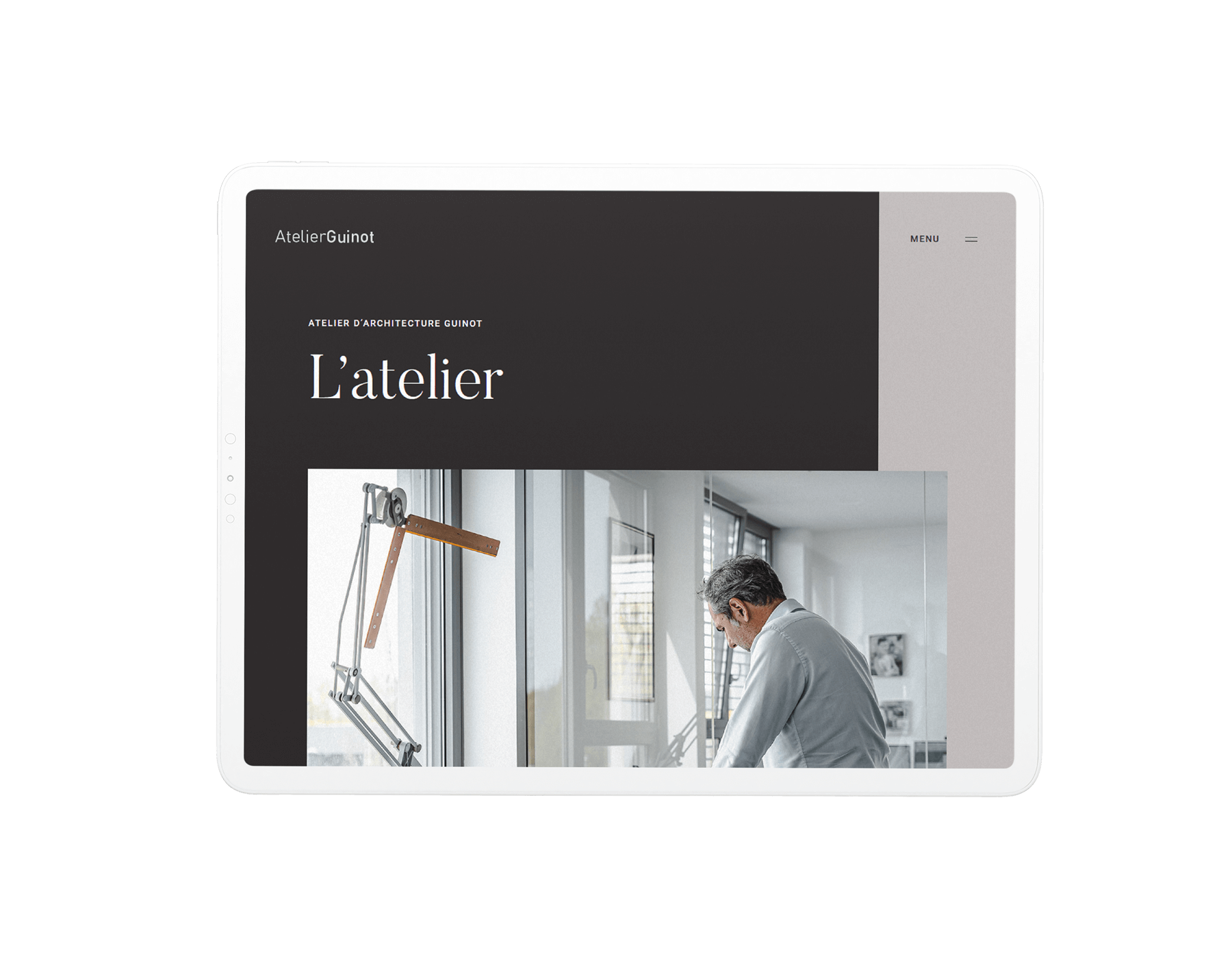 Logo & internet site
We began the project with work on the typography of its visual identity and moved on to the design and development of an effective graphics-based website in order to highlight the various projects undertaken by the architecture practice. A sober identity, but powerful, evolutive and human, whether on paper or on the screen.